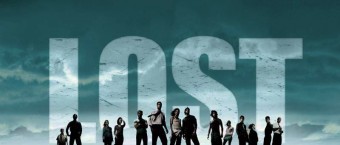 Wired.com posted today The Art of Immersion: The Star Wars Generation, penned by columnist Frank Rose, which quotes "Lost" producer/screenwriter Eddy Kitsis:
Star Wars references proliferated on Lost. But more significant are the similarities in the way stories like Lost and Star Wars are structured: To provide overwhelming amounts of information, but in a time-release fashion that creates maximum anticipation. Eddy Kitsis calls this the Boba Fett effect, after the bounty hunter who has a passionate following among Star Wars fanatics, even though he had only a minor role in the movies.

"You'd see these glimpses," he says. Boba Fett didn't even appear in the original movie, but not long after his initial TV appearance he was made available as a toy. "You had to send in four proofs of purchase. Then, in The Empire Strikes Back, he had four lines. But he made you think about bounty hunters. Lost owes a lot to that."

This is the kind of thing that made Star Wars so influential. "Star Wars wasn't just science ?ction," says Kitsis. "What was cool about it was, it was a whole world. And it was about a kid in a small town [Luke Skywalker, on the podunk planet Tatooine] who longs for adventure."