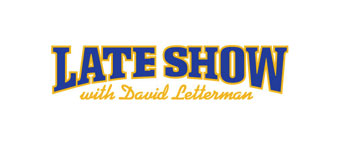 [UPDATE: This particular answer was also mentioned in TIME Magazine, 4/9/05! ]
David Letterman's Top 10, which aired April 27, gave us the Top Ten Questions To Ask Yourself Before Camping Out To See "Star Wars." Number four on the list could be of some concern.
10. "Why don't I have anything better to do?"
9. "How many Wookiees does my tent sleep?"
8. "Will it be more fun than when I camped out to see 'Miss Congeniality 2'?"
7. "Exactly when did I give up on doing anything meaningful with my life?"
6. "Will I be teased by roving gangs of Trekkies?"
5. "If I use all my vacation days now, how will I take that trip to ice planet Hoth?"
4. "Does Starbucks let guys dressed as galactic bounty hunters use their bathroom?"
3. "I wonder how many other guys on line are named 'Shecky'?"
2. "Should I just pay the extra dollar and use Moviefone?"
1. "If I had a girlfriend, what would she think?"
Source: Kiki-Gonn, Britany at TheForce.net