On February 23rd, the officially verified Facebook page for Star Wars in Hong Kong ran a post beginning with text that translates into English as "The Mandalorian Season 3 Character Profile Review." [Update: They deleted the post late on February 25 after a bit of attention to this.] The post continues to say the following, as translated via Google Translate:
The original cast is back … The Mandalorian #DinDjarin and [Baby] Yoda are about to start a new adventure! Plus legendary bounty hunter #BobaFett along with other old allies and new foes! There is also the "This is the way!" that the Mandalorians often say. Before starting the show, remember it clearly?!
Here is the untranslated post: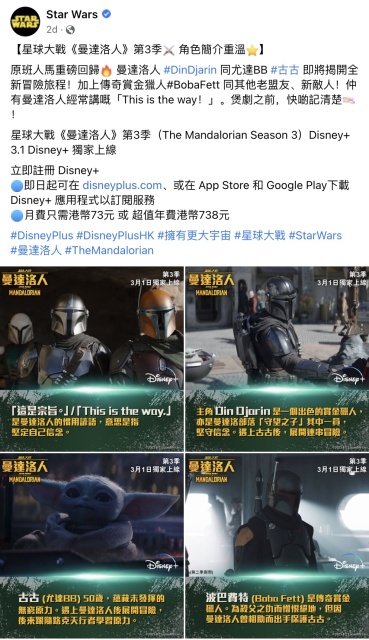 The post has multiple images attached to it, including this one of Boba Fett: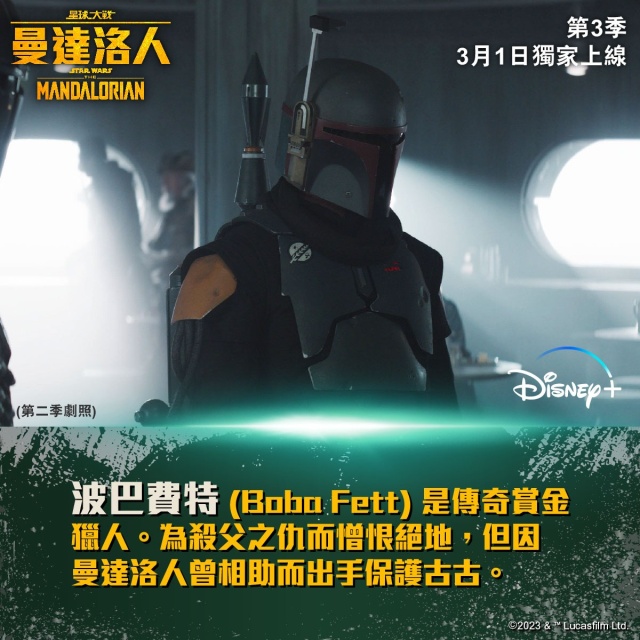 Translated text, from Chinese to English via Google Images' translate image feature:
Boba Fett is a legendary bounty hunter. He hates the Jedi for killing his father, but protects Grogu because the Mandalorians helped him.
So it's officially confirmed? It's an official Star Wars social media account, so to the degree that it's been announced, yes. We've also verified the post is up – no reliance on other outlets, although we were tipped off to the two-day old post after Boba Fett was trending moments ago on Twitter due to this discovery. Helmet nod to @hollywoodhandle for signal boosting.
What about the use of the Season 2 photo of Boba Fett? A brand new image would be a bigger reveal at this point. It's not uncommon to do a little tease with an existing public asset.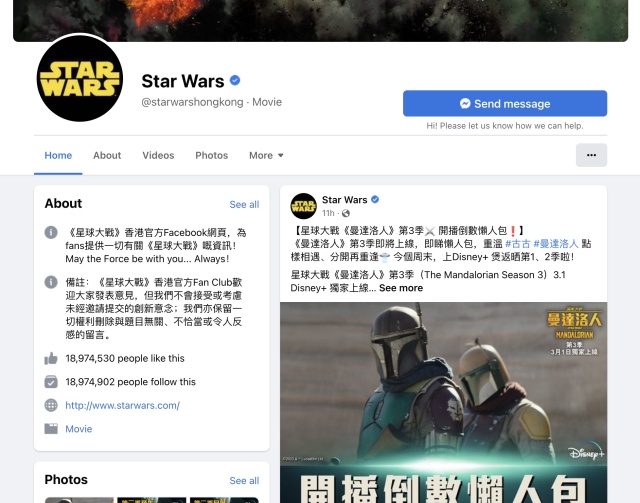 It's worth noting that you can see here the page at facebook.com/starwarshongkong is verified on Facebook, which is a hard to get little blue badge (unlike Elon Musk's Twitter, where it now just costs $11 for the same sort of badge, unless you're legacy verified). Visiting the page without a web browser's incognito mode or a VPN will redirect to facebook.com/starwars, which is also something only officially linked businesses can do. Lucasfilm has had multiple regional social media accounts for Star Wars on Facebook and Twitter for a while now and they're not all in sync.