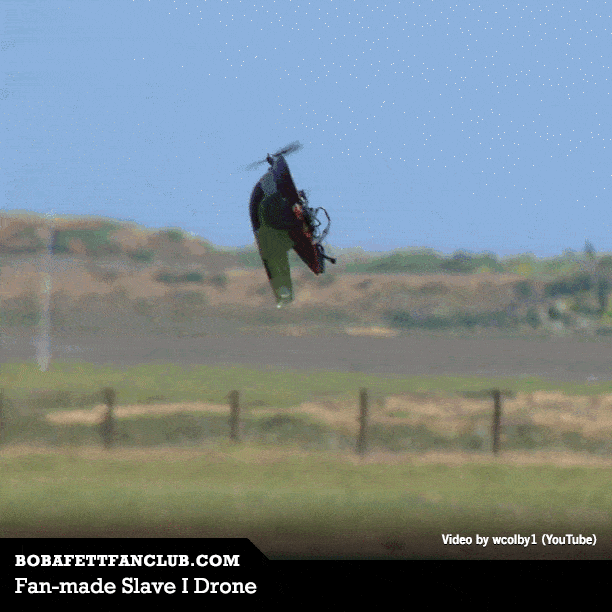 Spotted in 2015 at Baylands Park (Mountain View, California) by wcolby1, a plane enthusiast who shares his findings on YouTube.
Phil Haney also tried making one with the Power of the Force 2 Boba Fett action figure. Check it out how "how to" process with taping a quadcopter on to the acton figure at Break.com.
Last year, Olivier C made a Millennium Falcon drone out of a modified quadcopter, which he showed off in a YouTube video.