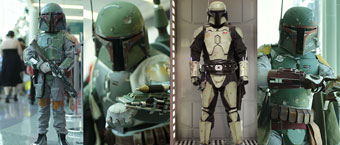 So many Fetts here at Star Wars Celebration Anaheim. We tracked down a few to share just with you!
We found Boba Joe Carrera, who we also interviewed for video and shot some photos. Here's a preview of his Boba Fett!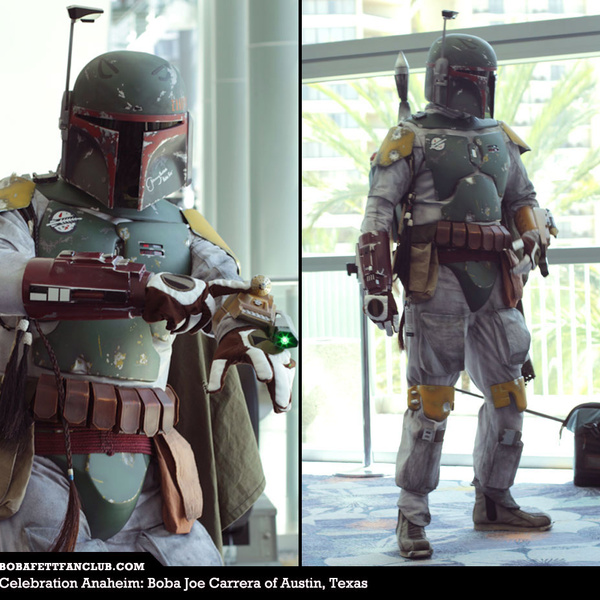 We also snapped some photos with Mini Boba Fett!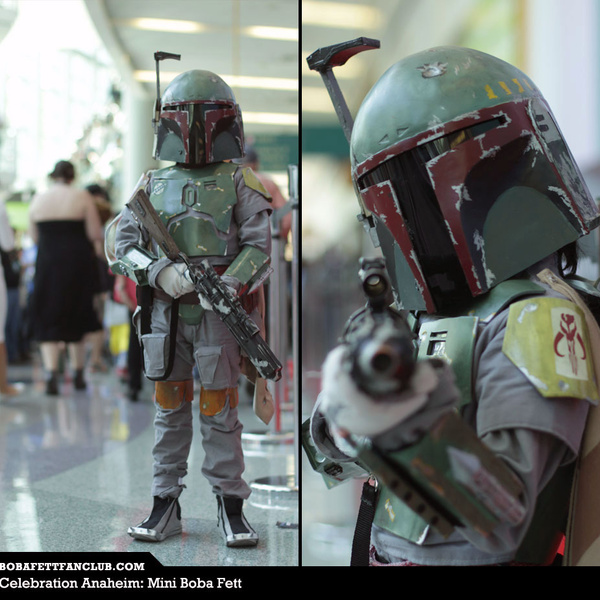 Mike Vincent of Seattle, Washington sported a great "Empire" costume that he's been working on for the last year.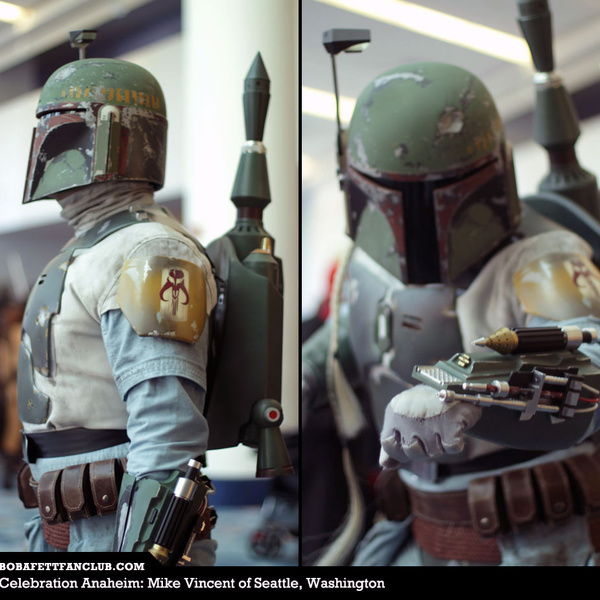 We grabbed Josh and Niki Powers of Austin, Texas. Niki went as Fett Cheerleader and Josh, whom we've interviewed before, also did a video with us (coming soon!).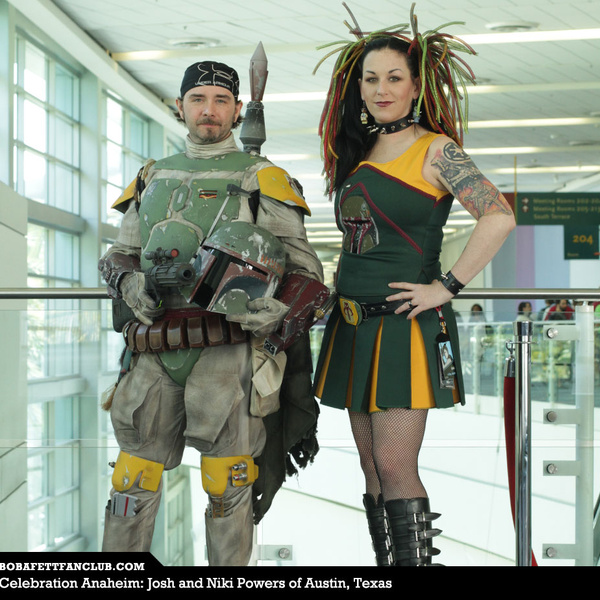 We've loved what JC Fett does with his Instagram and were glad to find him to shoot some photographs as well as a video (coming soon — UPDATE: now online).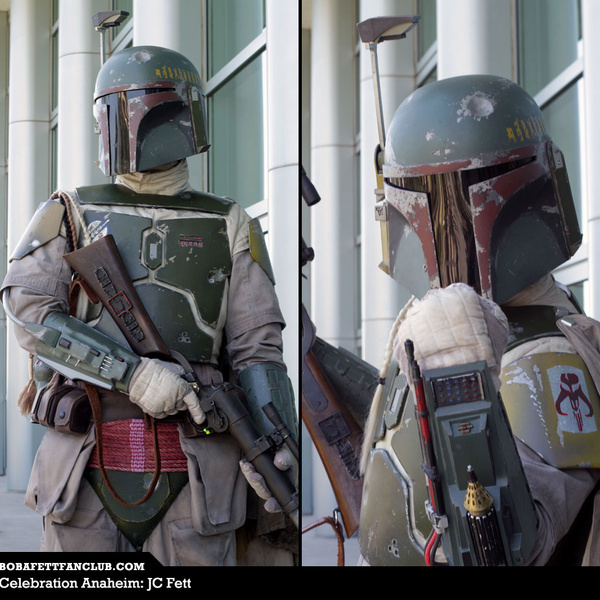 This white prototype Boba Fett costume caught our eye. Behind the mask is first time cosplayer Paula Mulaite Clabbery of Lithuania.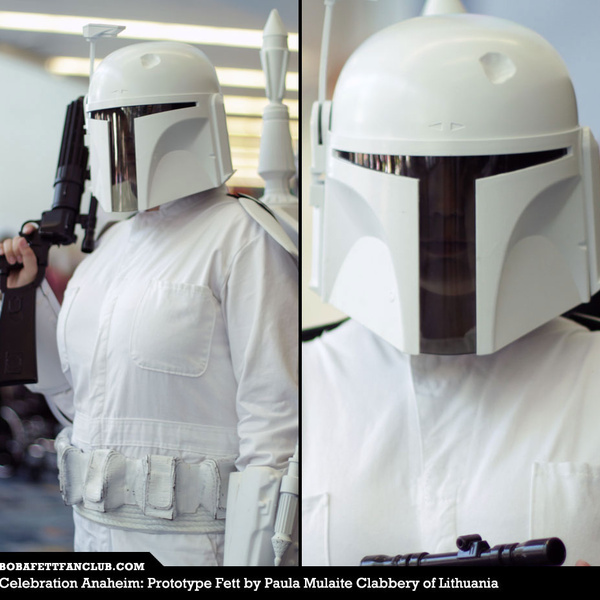 Parenting done right: OZ BH-734 as Jango and Iskender as Boba of Las Vegas, Nevada.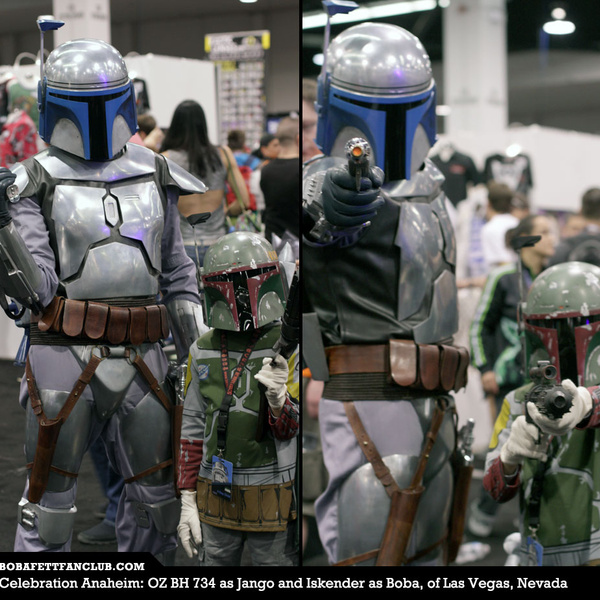 This Pre-Pro 3 Boba Fett by Angie caught our eye while he was taking a break by the convention's fountain courtyard. He's a member of the Midwest Garrison 9397 and calls from Chicago, Illinois. After helping him suit up, we took some shots.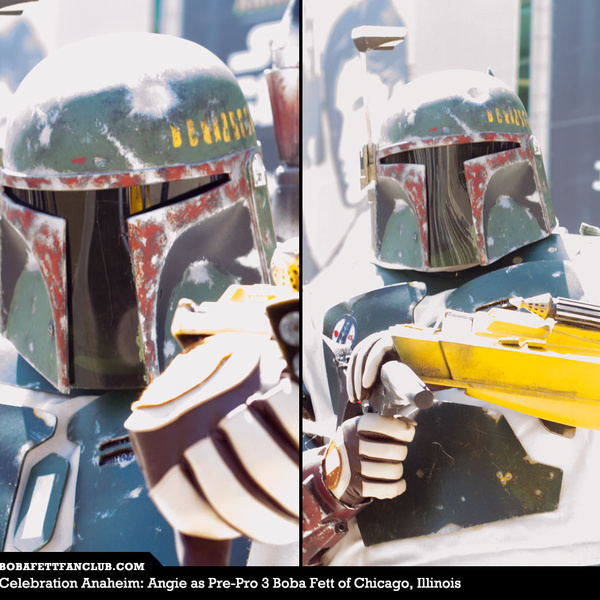 We found BH 1068 outside the main entrance for some classic, "Empire" inspired shots.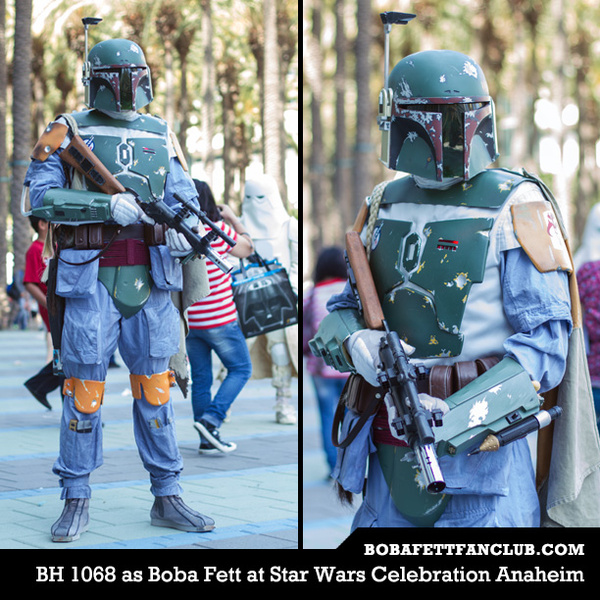 Bub Fett — the incredible Wolverine / Boba Fett mash-up cosplayer — let us snap some shots up close and personal.
We ran into "Deadland" on the first day and had to take a picture.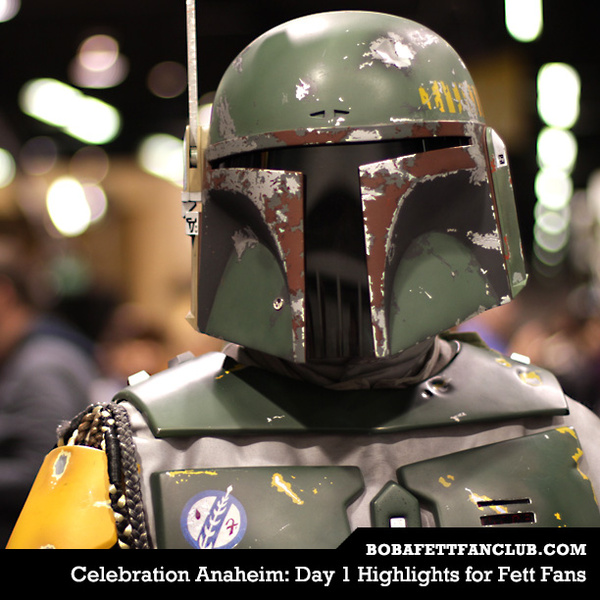 We pulled "Grifter" aside for some golden hour shots, including this one. (UPDATE: This cosplayer is more commonly known now as 14killstripes.)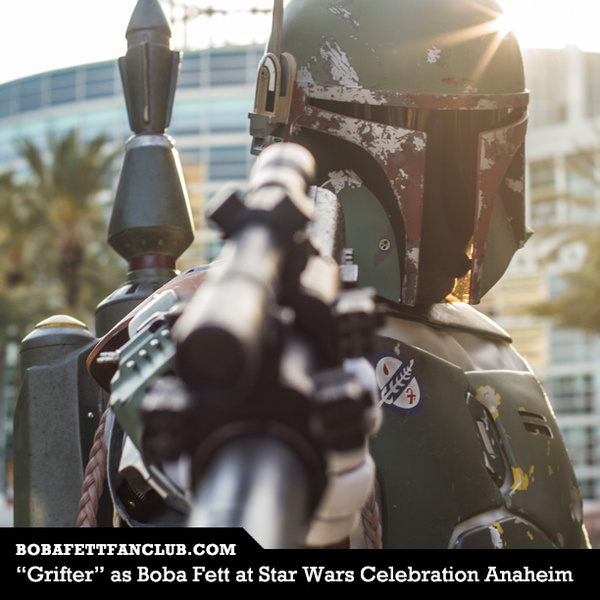 Last but not least, we came across two very cool Mando helmets. The purple one is by Natasha Cox of South Carolina and the green/red one is by Larissa Perkins of Florida.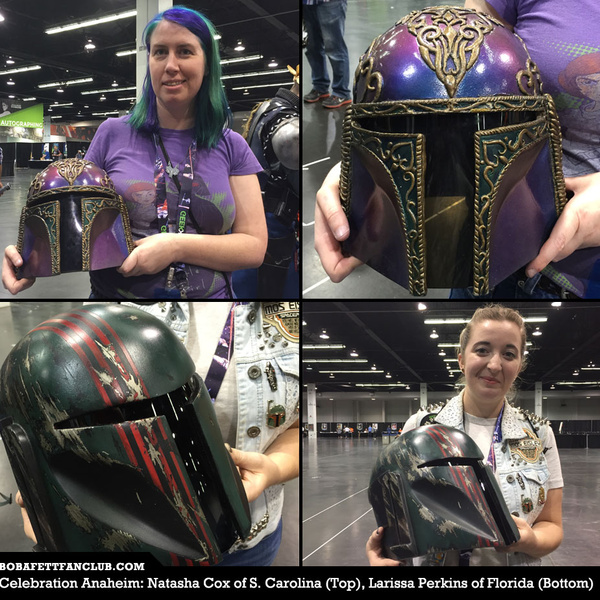 All photos by Aaron Proctor for Boba Fett Fan Club.