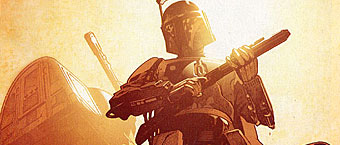 The new Boba Fett one-shot comic was slated for March 1, but the publication date is now set at March 29.
More from our December 2005 news brief and first mentioned in October 2005 in another brief.
$2.99, but pre-order at 10%-off through BFFC Affiliate, Things From Another World. Search for "13819," the SKU number for the book.
Source: DarkHorse.com