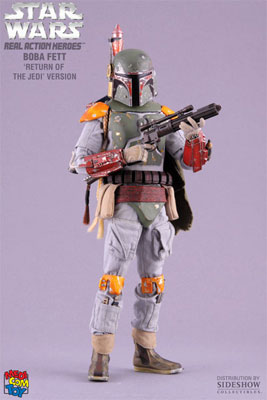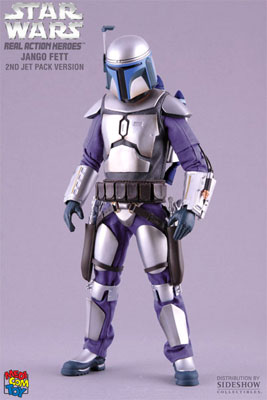 Sideshow Collectibles is now accepting pre-orders for Medicom's 12" Boba Fett statue and 12" Jango Fett statue online, part of the upcoming San Diego Comic Con buzz. Both figures are expected in Winter 2010 and will retail for $150. Boba features his "Jedi" garb and Jango, who was released earlier, features a newly modeled jetpack. These figures are slightly smaller than the Sideshow Collectibles 12" statues.
(via Galactic Binder)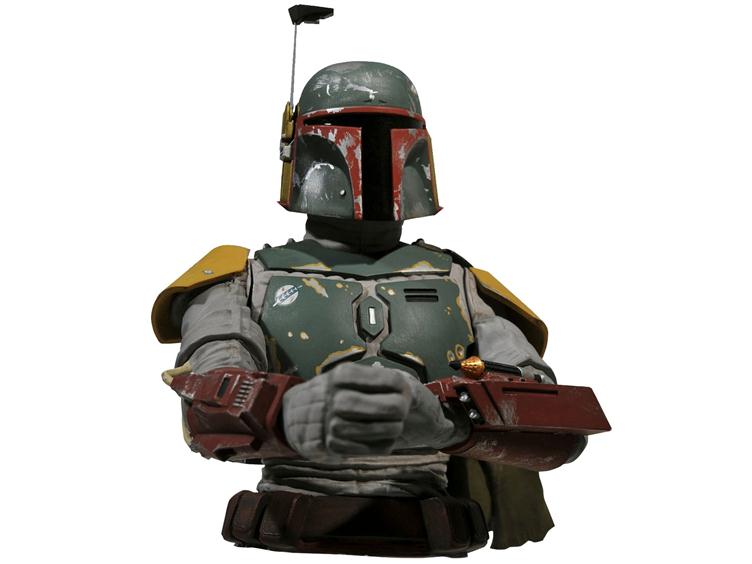 Entertainment Earth is now pre-ordering a new Boba Fett piggy bank. It sells for $19 and is expected December 2010. The statue is based on digital files from the Lucasfilm Archives.
(via Technabob)
Entertainment Earth is also selling new Boba Fett Fold Up Headphones. Made by Funko, they're $28. "This Boba Fett Fold Up Headphone is compatible with most MP3 players, iPods and portable and console games with its standard 3.5mm audio jack. The headphone is lightweight, compactable, fully adjustable and feature 40MM stereo sound speakers. Comes with 1 year limited warranty."
There's also the Boba Fett "Back Buddy" Jet Pack. It's also available for pre-order at Entertainment Earth. It's selling for $35 and will be in stock this August.