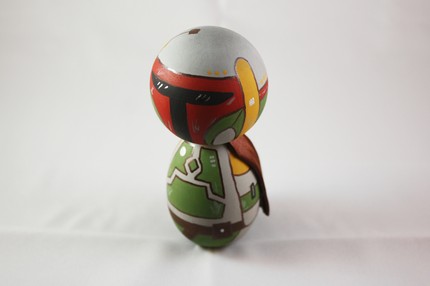 Fatcat Studios (aka Jenny Brown) is selling a Kokeshi Boba Fett doll. "This is the bad guy we all love to hate. He is so bad he's good. I got in an elevator once with the guy who played him. I'm so nerdy that I had to tell him how much cool he was in Star Wars. I am not ashamed! Maybe a little." View all of the Star Wars characters.
The doll is only $12, comes with a super-awesome cape, and is available through Etsy.
Update: Also check out the other Kokeshi Boba Fett also on Etsy! Made by artist Craig Galentine a.k.a. Muluc, it's got a different paint job and no cape for $30.