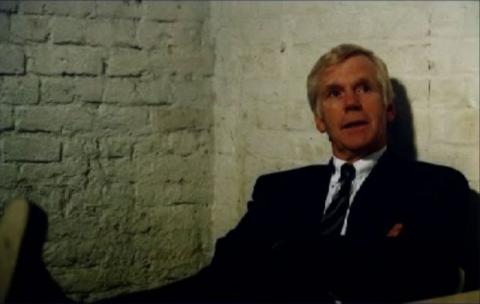 Think Boba Fett is just a bounty hunter? Think again. Jeremy Bulloch appears in the new neo-noir British thriller "Number One, Longing. Number Two, Regret," now available on Amazon.co.uk.
We're honoring the first 3 replies below with a complimentary autographed copy of the brand-new DVD. (Disclaimer: Due to the film's rating, you must be at least 15 years old. You agree to be contacted by The Boba Fett Fan Club with your provided, valid e-mail address and reply within 24 hours providing a valid postal mailing address or pass on receiving this giveaway. All information will be kept private, provided to the film's distributor and used only for this one-time giveaway.)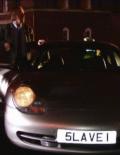 Bulloch plays a British detective cleverly named Bob A. Fett. The filmmakers dropped another inside joke: Fett's driving a Porsche sporting a "5LAVE1" license plate.
On the DVD, the director Neil Wassell talks fondly of the actor: "Jeremy Bulloch is absolutely fantastic. He's the most extraordinary character to have on set. Very talented. Tremendous charisma. He has a tremendous effect on everyone he works with. Very funny. … And the man's a legend."
Jeremy also appears in the trailer, scrapbook, outtakes and behind the scenes.
Continue your Fettish by checking out the film's official web site [no longer online as of 7/2023], their MySpace and IMDb profile. Some stills [no longer online as of 7/2023] from the film include Detective Fett (Jeremy Bulloch) arrives at a crime scene in his Porsche, Fett (Jeremy Bulloch) and Kenosha (Jenny Agutter) interview Woods (John Moraitis) and In production: setting up to film Fett (Jeremy Bulloch) in his Porsche. The trailer for the film is also available on YouTube:
About the Film
When John Spears (Paul Conway) is arrested on suspicion of murdering his neighbour, detectives Kenosha (Jenny Agutter) and Fett (Jeremy Bulloch) are brought in to investigate the crime. As she spends time with the uncommunicative Spears, Kenosha becomes darkly fascinated by the suspect and soon realizes there is much more to the case than meets the eye. Delving into his past, she discovers a man traumatised by the lost love and events so shocking that he can barely speak of them. When she is warned off by an American security firm, Spears retreats into his own world once more and appears to be a man on the edge of insanity.
Thanks to Eric for contributing to this story.