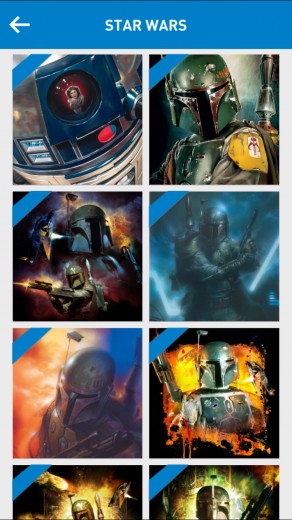 Part of the Adidas Originals line called "mi ZX FLUX" has a choose-your-own-design feature, along with several pre-made Boba Fett designs.
Ordering these shoes is a little tricky. You need to download a particular Adidas app, mi ZX Flux Photo Print, available on iOS and Android. Note that reviews for the iOS app are quite negative, noting how the checkout process is buggy.
When you open the app, the default feature is to take a photo of whatever you want in front of you for your shoes. There's a menu choice to pull up pre-made designs, either in a "Star Wars" folder or an "Adidas" folder. If you scroll through the Star Wars artwork, you'll find all of the following Boba Fett artwork available to have on your shoes.
The fine print in the effort also notes the following: "The mi ZX FLUX product is currently only available in Austria, Belgium, Denmark, Finland, France, Germany, Ireland, Italy, the Netherlands, Spain, Sweden, the United Kingdom, the United States and Japan."