We're honored to be invited by Hasbro to help announce a new #MandoMania release!
Inspired by their appearance in "The Book of Boba Fett," the Tusken Warrior and Massiff is a "Vintage Collection" two-pack in 3.75-inch scale, which retails for $27.99 and is expected to ship Summer 2023.
"Each member of a Tusken clan must learn to be useful. Some become guards – aided by attentive reptilian creatures, Massiffs – to watch over prisoners of the tribe," notes Hasbro's product description.
The Tusken Warrior character has become a fan favorite, sparring with Boba Fett and doing action-packed stunts. Boba also was watched over by a Massiff when he was initially captured.
Hasbro's retro style packaging is inspired by the original Kenner line. In addition to the two figures, there's a staff accessory.
The 2-pack is available for pre-order tomorrow 4/12 at 10am Pacific / 1pm Eastern exclusively at Target.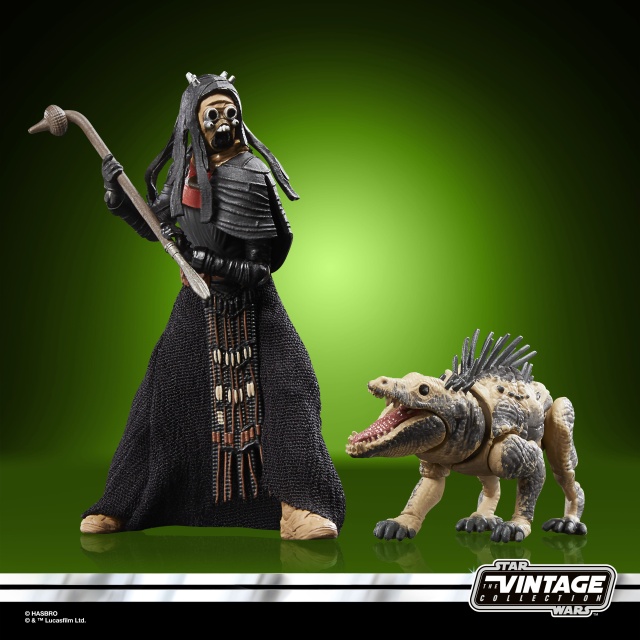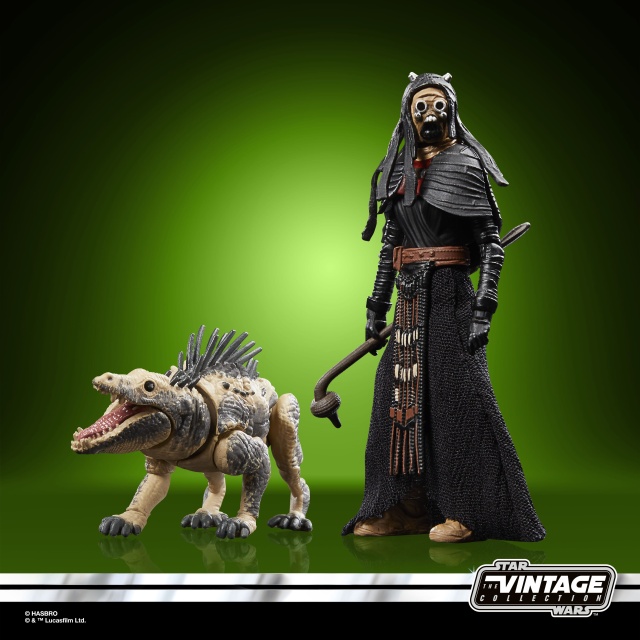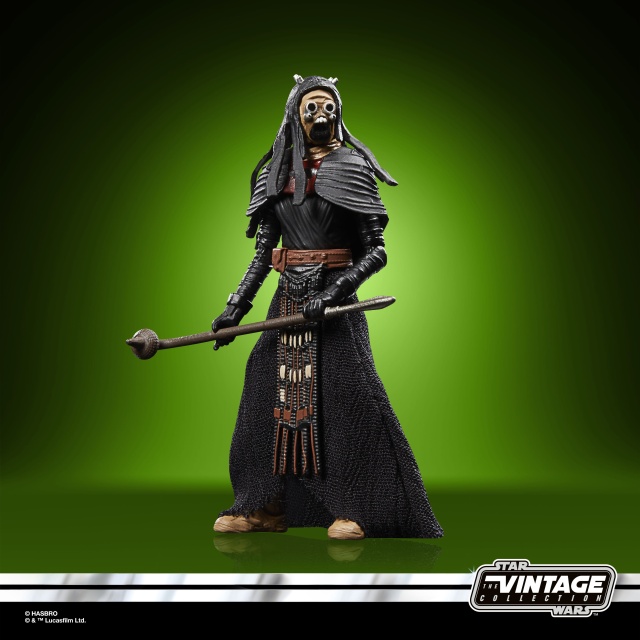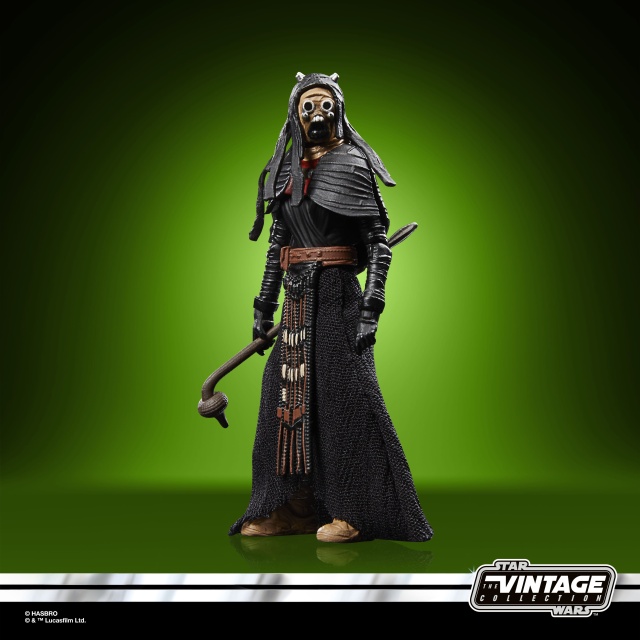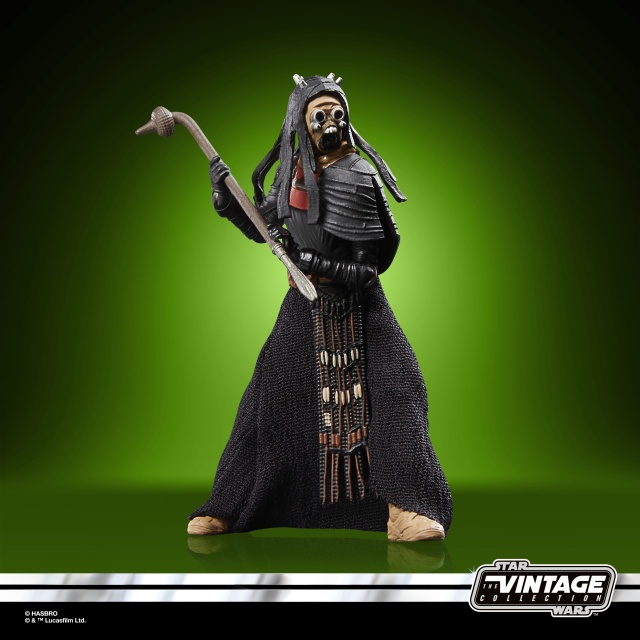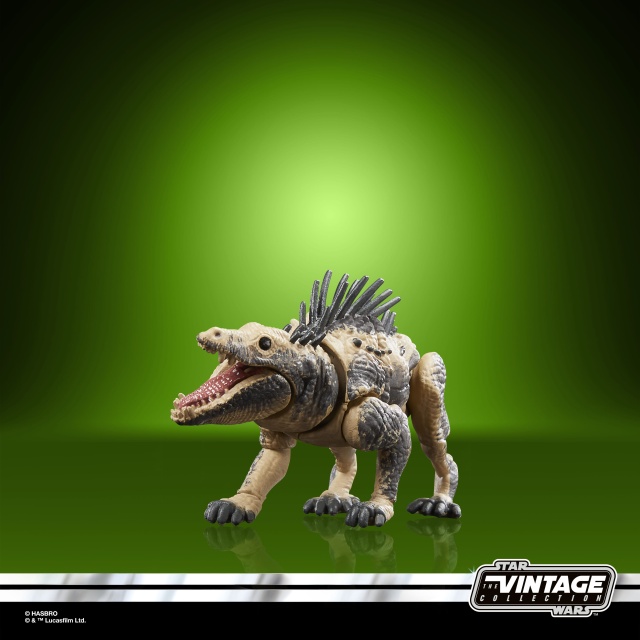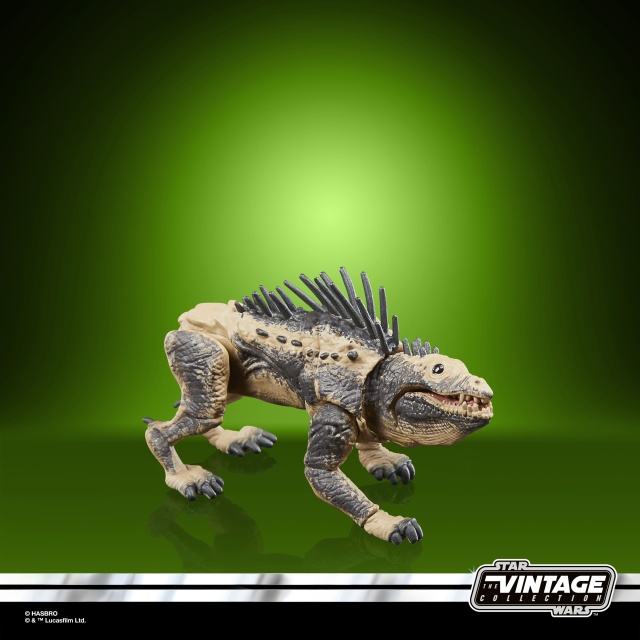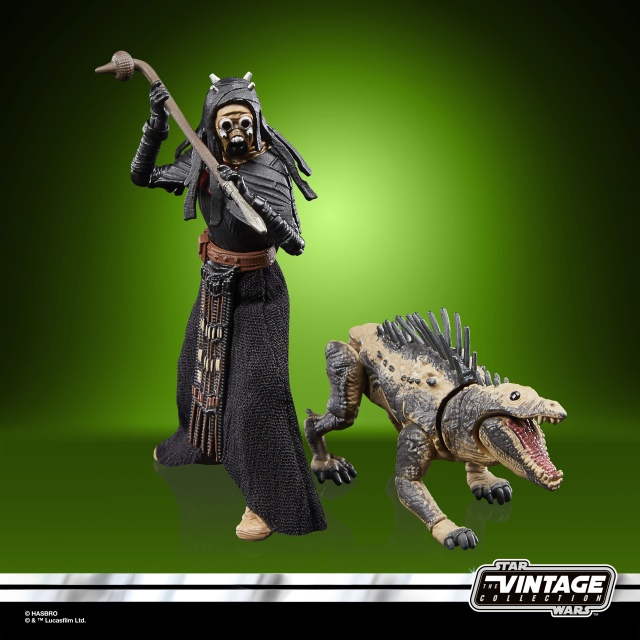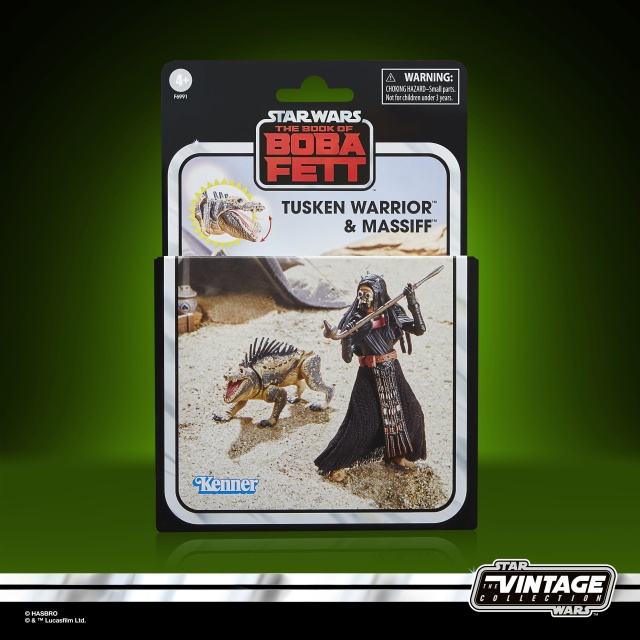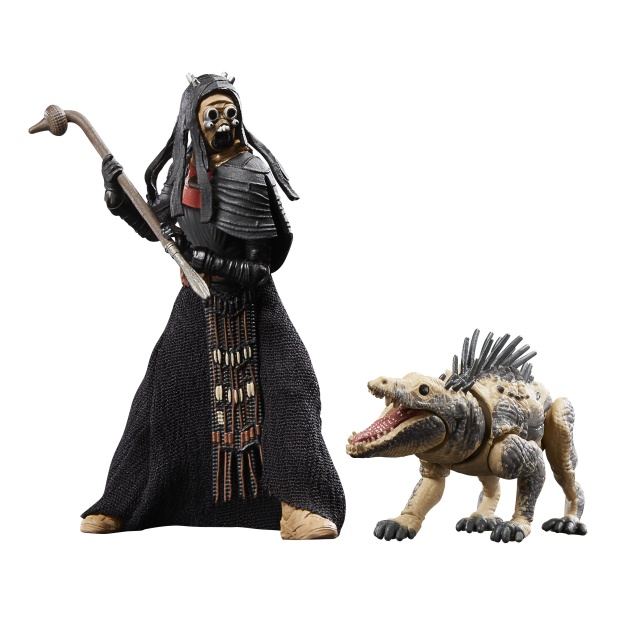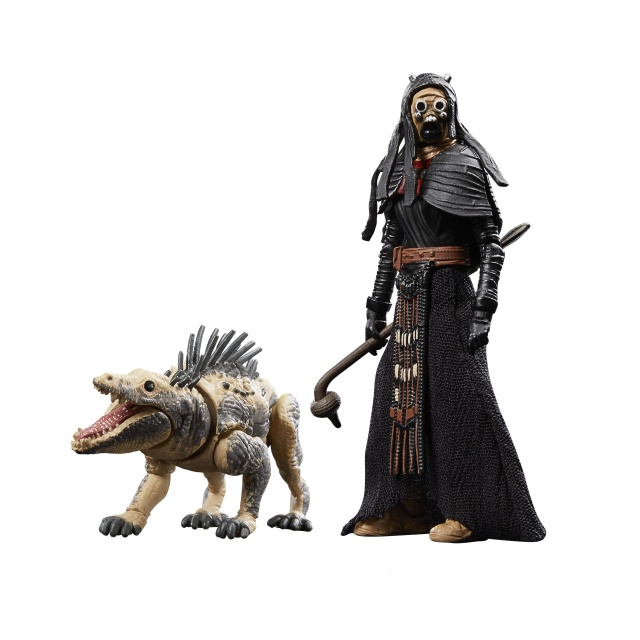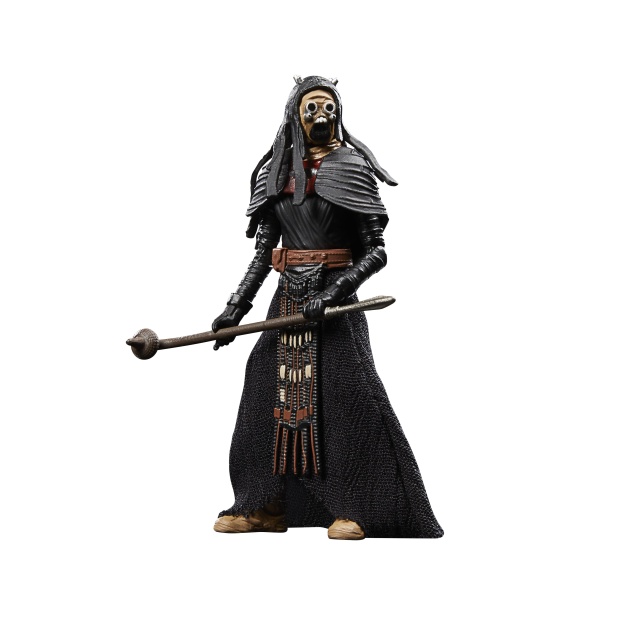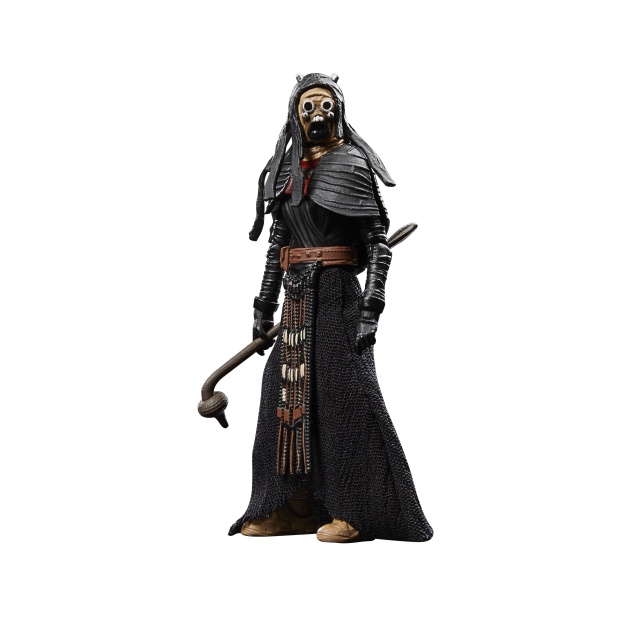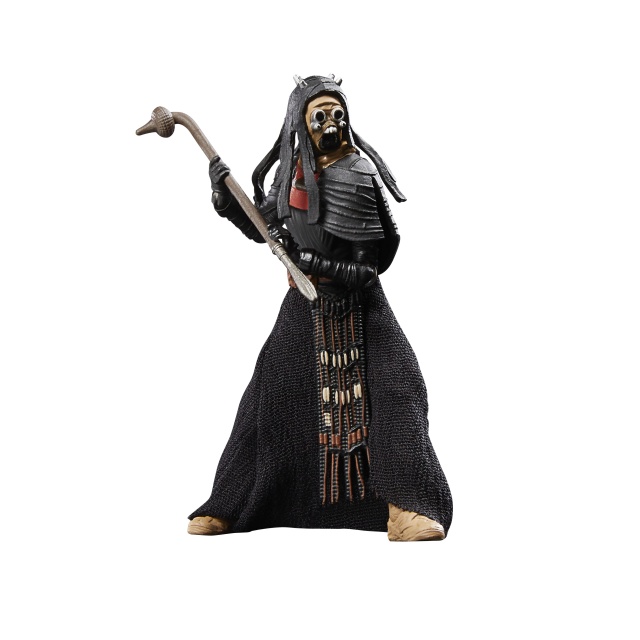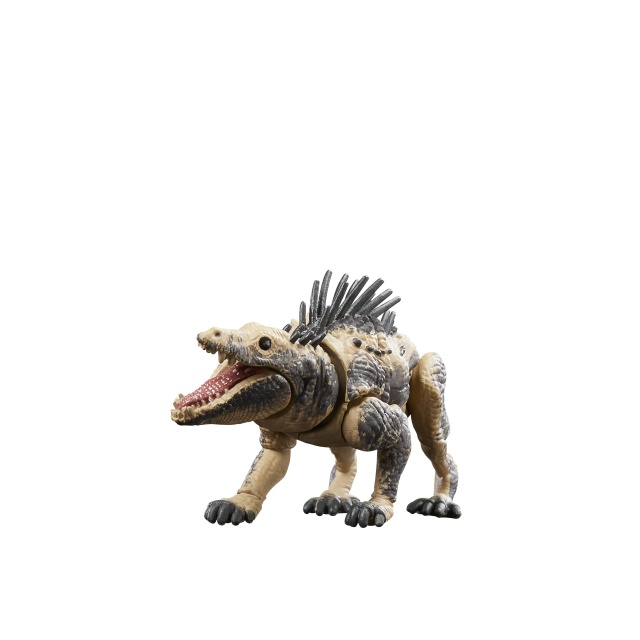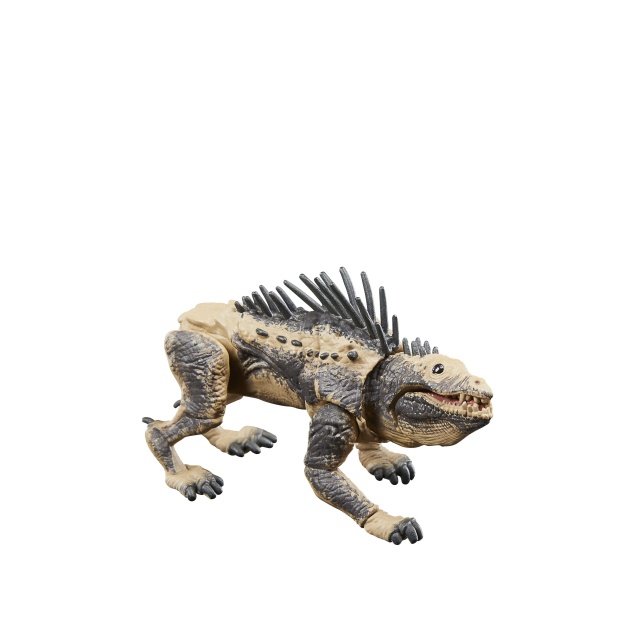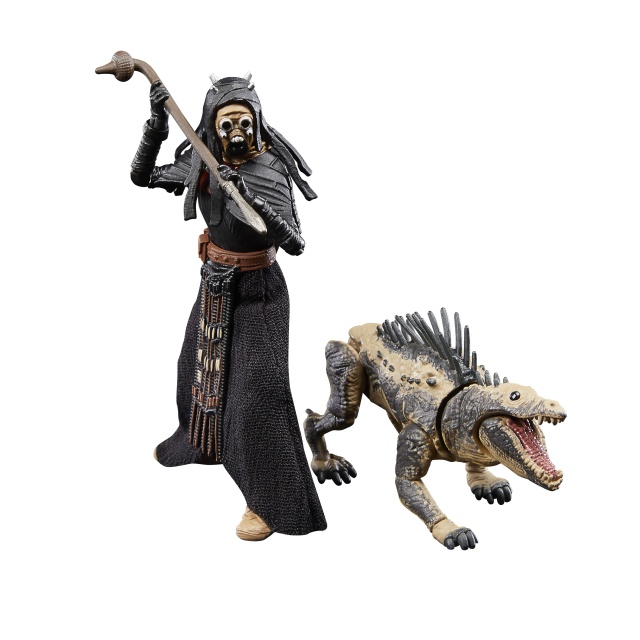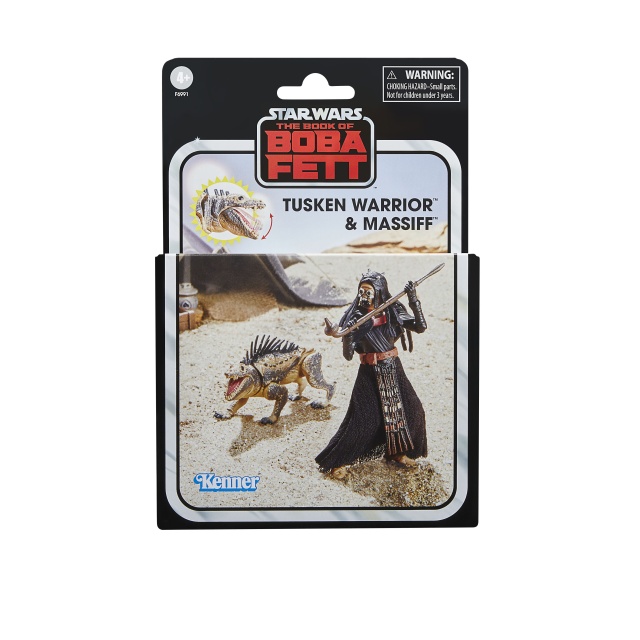 You may recall that last month, the "Vintage Collection" Tusken Warrior was revealed as a solo figure on a more modern cardback for $16.99. You can still pre-order that one from retailers like Hasbro Pulse and Entertainment Earth.
Fan of the Tusken Warrior? We interviewed the stuntwoman who plays her, Joanna Bennett. She's also been Gal Gadot's double for Wonder Woman, Brie Larsen's double for Captain Marvel, and much more.