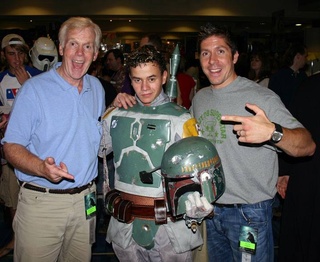 Dragon Con
Sep
3
– 6
2004
Hyatt Regency Atlanta, Marriott Marquis,
Atlanta, Georgia, USA
First time Daniel Logan suited up in fan-made Boba Fett armor!
Tickets & Info
Event Already Happened
Link No Longer AvailablePOPULARITY
221 hitsLAST UPDATED
2 years ago
---
My Calendar
Save that you attended, wanted to attend, or simply like this event
BFFC Member Calendars
No saves yet. Be the first.