Topic: Disney Star Wars Weekends 2010 Merchandise
Some nice new Fett merchandise coming out for the 2010 Disney Star Wars Weekends this year.
http://www.starwars.com/fans/events/sta … index.html
Created by Disney Sketch Artist, Jason Zucker, this amazing full-color sketch features Donald as bounty hunter Boba Fett and was created to celebrate the 30th anniversary of The Empire Strikes Back and to pay homage to the notorious character and bounty hunter Boba Fett. It's the first time a full-color sketch has been done completely by hand for Star Wars Weekends. This complex and intriguing art is a limited edition of 30.
Another first for Star Wars Weekends is the Passholder Exclusive T-Shirt. Last year marked the first year that Disney Theme Park Merchandise offered a Passholder Exclusive, Star Wars Weekends Pin. The response was so overwhelming we decided to give our Passholders something more to celebrate this year with a special shirt created just for them! Remember, you need to show your Passholder ID to purchase the shirt.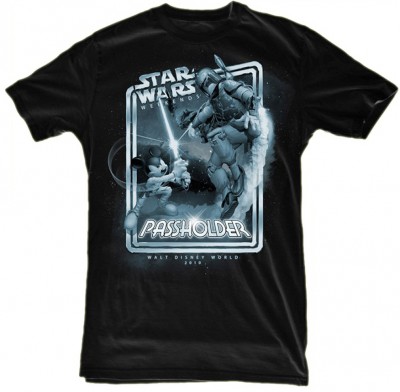 Disney Star Wars Action Figures Series 4
This is the fourth series of articulated Disney characters "dressed as" Star Wars characters action figures. Each figure is packed individually and retails for $8.95. Available in May, 2010.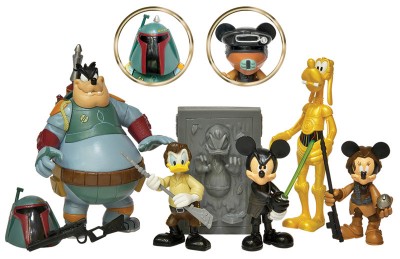 There will also be a set of six different scene pins offered separately or together, with a packaged and framed sets including "completer" AT-AT/snowspeeder and Yoda 30th pins.
As well as a jumbo sized 30th Anniversary pin.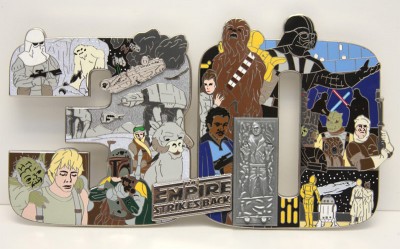 There is a set of Disney Vinylmation character pins that come with "Chaser" collector pins. One such pin is of Boba Fett, if you're lucky enough to find him.

There is also a limited edition boxed set of pins that include characters and their spaceships, which includes pin #77463--Boba Fett and Slave I.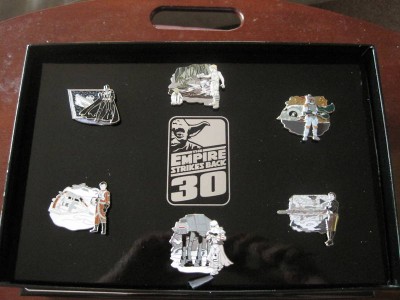 A Star Wars symbols pin set that includes the Mandalorian Skull symbol.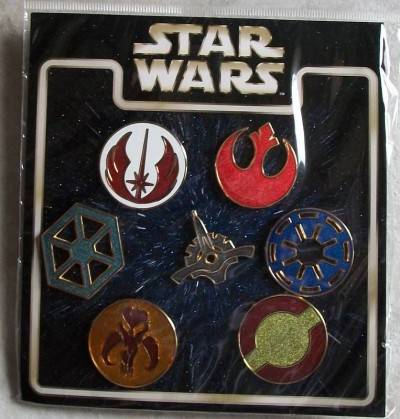 There is a Boba Fett vs Mickey color pin.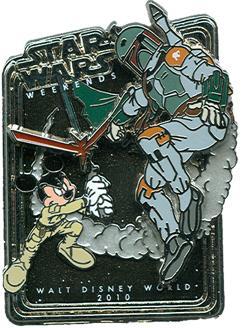 They also have a t-shirt, poster, a tapestry throw blanket, and a silver plated collector's card (limited to 250 cards) with the same "Disney Star Wars Weekends 2010" theme image of Boba vs Jedi Mickey on them, as well.
Definitely time for a vacation to Disneyworld this year, I'd say. Good hunting.
Oya!!
--Sadriel Fett (BFFC Moderator)
"I'm just a simple Fan, trying to make my way in the universe."