Topic: 8" Real Action Boba Fett Metal Figure
Well, these are finally shipping out and some of you may have been lucky enough to get them before Christmas. A fairly sharp looking figure, to say the least. And when they said METAL, man they weren't kidding. The inside body frame is die-cast metal, as well.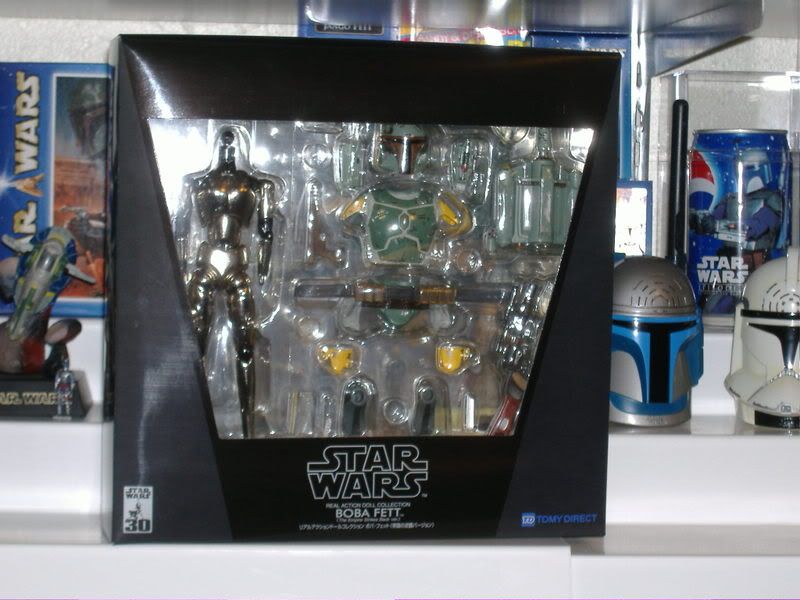 Is it me, or do the Japanese really like to put stuff together. The Marmit figures and the Kotobukiya models were in pieces like this. Of course, the Kotobukiya stuff ARE models, so they're actually supposed to be put together, but you get what I saying. Definitely going to have to play dress up with this figure, before you can display him.
Enjoy.
--Sadriel Fett (BFFC Moderator)
"I'm just a simple Fan, trying to make my way in the universe."