Topic: shocking revelation...
hello again friends and curious insomniacs.
not so long ago...
on a continent not so different than yours...
i was admiring some of the fetts origins,
and my discerning eye caught an anomily-or was it?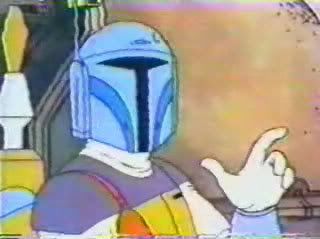 here we have a young boba on a certain holiday special that no one would like you to remember.
notice anything odd?
yep, he is short a finger...oversight?
let us move to evidence B.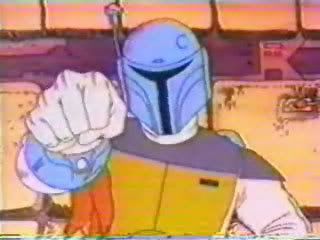 a few moments later, he is with a full set of fingers. oh its true, its damn true...
what is this madness?
conspiracy or shotty animation or something altogether more sinister! boba a shape shifter?
if this does not shock you...then these arent the "shocking revelations" you were looking for.(jedi hand waves)

oh ps. anybody else wondering how fett escaped from the frozen world of ota? gotta love the old school
comics
"mmmm, pistol whip." -Homer Simpson
[url=http://profile.myspace.com/index.cfm?fuseaction=user.viewprofile&friendid=42831046]Cujos' MySpace[/url]