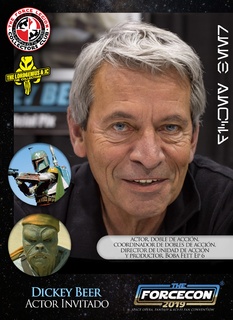 The Force Con
Sep


27
– 29
Expo Reforma, 06600 Ciudad de Mexico,
Juarez, Mexico, Mexico
Fun fact: promo photo of Dickey Beer by BFFC, from Celebration Anaheim in 2015!
Tickets & Info
Event Already Happened
Link No Longer AvailablePOPULARITY
227 hitsLAST UPDATED
4 months ago
---
My Calendar
Save that you attended, wanted to attend, or simply like this event
BFFC Member Calendars
No saves yet. Be the first.