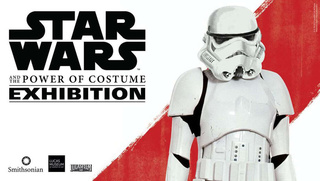 Star Wars and the Power of Costume
Costume and Props
May 20
thru

Sep

30
2018
Detroit Institute of Arts,
Detroit, Michigan, USA
Expected to be the "ROTJ" costume and blaster with the "Pre-Production 3" aka "ESB" helmet (non-hero). This will be the last stop of the exhibition in the United States.
Tickets & Info
Event Already Happened
Link No Longer AvailablePOPULARITY
268 hitsLAST UPDATED
2 years ago
---
My Calendar
Save that you attended, wanted to attend, or simply like this event
BFFC Member Calendars
No saves yet. Be the first.