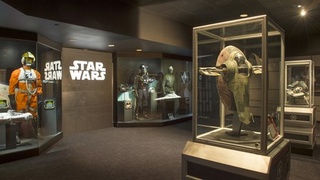 Boba Fett at Walt Disney World Resort
Costume and Props
Temp. Closed
Hollywood Studios, Walt Disney World Resort,
Orlando, Florida, USA
Fett roams the park near the Chinese theater. No meet and greet. There's also a Slave I replica on display.
Tickets & Info
POPULARITY
556 hitsLAST UPDATED
1 year ago
---
My Calendar
Save that you attended, wanted to attend, or simply like this event
BFFC Member Calendars
No saves yet. Be the first.