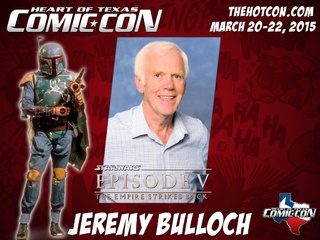 Heart of Texas Comic Con
Mar
20
– 22
2015
Extraco Events Center, 4601 Bosque Blvd.,
Waco, Texas, USA
This appearance for Jeremy replaces his previously scheduled Sci-Fi Southwest event in the UK.
Tickets & Info
Event Already Happened
Link No Longer AvailablePOPULARITY
122 hitsLAST UPDATED
2 years ago
---
My Calendar
Save that you attended, wanted to attend, or simply like this event
BFFC Member Calendars
No saves yet. Be the first.