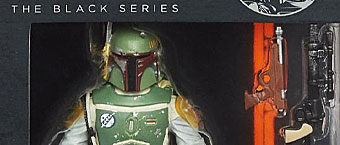 After the San Diego Comic Con exclusive release, the regular Black Series Boba Fett release flies off shelves. Lately, months after its release, there's one place that we're finding across the country — thanks to Twitter — that regularly stocks the figure for its retail price: Disney Store.
Interestingly enough, the Disney Store isn't even owned by Disney, the new owner of Lucasfilm and the Star Wars franchise as of October 2012. They don't have a Disney Store at either Disneyland in the United States. But they are all across the country, generally in larger cities.
Here's our own stocking report, updated as we hear more reports this quarter via our efforts on Twitter at @bobafettfanclub:
OHIO
Disney Store, Kenwood Towne Center, Cincinnati, Ohio (Seen 3/8/2014. Helmet tip to Brian T.)
NEW YORK
Disney Store, Carousel Mall, Syracuse, New York (Seen 2/28/2014. Helmet tip to Scott C.)
Disney Store, Times Square, New York City, New York (Seen 2/19/2014. Helmet tip to Kristin H.)
CALIFORNIA
Disney Store, Santa Rosa, California (Seen 2/19/2014. Hat tip to EndorExpress.net.)
Disney Store, Modesto, California (Not in stock 2/25/2014. Helmet tip to James V.)
CANADA
Walmart, South End, Regina, Saskatchewan (Seen 3/8/2014. Hat tip to Jason P.)
Did we miss somewhere? Let us know in the comments below.
###
Back in November 2013, we reported the figure was available in stores. In December, both Amazon and Toys-R-Us had very quick sales of inventory without scalper mark-up prices. Some of that inventory came in pretty beat up packaging, where Amazon even noted in the fine print: "minor cosmetic imperfection."