Guide to Boba Fett Valentine's Day Cards and and Gifts for Boba Fett Lovers
Got a Boba Fett lover who's worth a lot to you? Here are some seasonal things you might be interested in for your February 14th.
Valentine's Day Cards with Boba Fett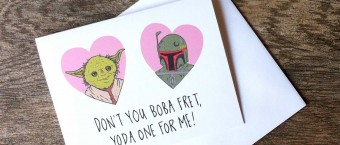 Yoda and Boba Fett Star Wars Love Greeting Card by Natalie Bojorquez
Buy on Etsy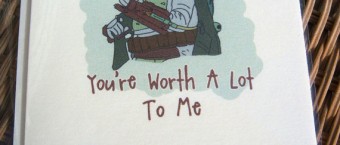 Card by sweetgeek
Buy on Etsy
More Than Just Valentine's Day Cards * with Boba Fett
* Society6 prints on all kinds of objects, like mugs and shirts.

Card by Timmy D. Matias
Buy on Society6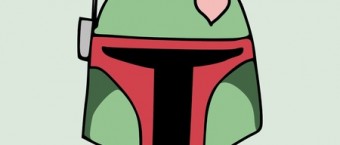 Card by Kimberly Sterling
Buy on Society6
Spotted in Recent Years, But Might Be Still Around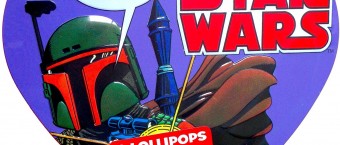 Boba Fett Heart Tin with Lollipops
Released in 2015, this tin also has "I've got you in my sights, Valentine" as Fett's cartoon thought bubble
Check on Amazon.com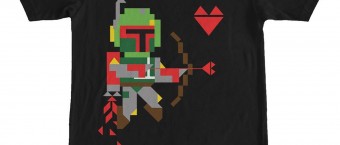 Boba Fett as Cupid T-Shirt
Check on Amazon.com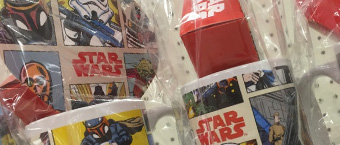 For 2015, Target has Valentine's Day comic book mugs/cups. Some of the vintage artwork includes Boba Fett. They retail for $7.99. JediNews shared a photo and YodasNews.com shared a photo (pictured here).

There's a Star Wars Heart Tin of chocolates, which includes Boba Fett. Mike Mozart shared a photo (pictured here).
Gone, But Not Forgotten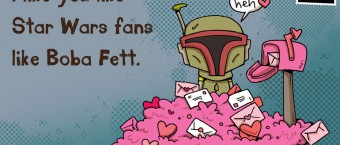 In 2014, StarWars.com had an e-card feature where you could send this digital artwork to someone for free. Artwork by Katie Cook.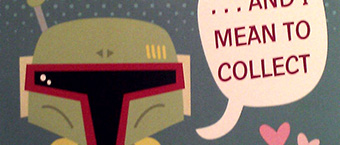 In 2013, "There's A Bounty On Your Heart ... And I Mean To Collect" was included as a Valentine's Day card in the "Star Wars: A Very Vader Valentine's Day" activity book. Artwork by Katie Cook.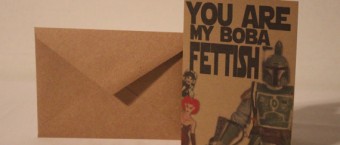 In 2015, PersonallyPrinting on Etsy had this card. It's no longer available.