BETA TEST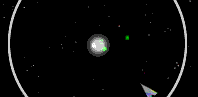 We are currently seeking Beta Testers to evaluate the unfinished game and send back their comments and suggestions on how we can make it both more fun and engaging.
Beta Testing games can be a serious task, but because this is a small, non-commercial game, it would take at most 20 minutes to fully evaluate its features. After you've tested the game, send in your comments, questions and suggestions.

We would also like for a few Beta Testers, at least, to help find and report any bugs missed during the Alpha Test.
Keep in mind that this is a Beta Version. What we are concerned with is the structure of the gameplay; many menu screen background graphics and buttons are not yet fully implemented yet.

Regards,
Marvin Gouw
FAQ
Development's latest notes:
Hey there, in this little article I will discuss the latest development notes on Slave 1: Shadow Hunter the freeware game being developed at bobafettfanclub.com. The following will be in FAQ format.
Q: Why are the controls so hard and choppy?
A: There was a problem when running the game on slow computers and on fast computers. The turning time of the Slave 1 was not synchronized to real time. It was synchronized to a CPU speed of 500Mhz. This has been fixed in the updated version. If manuvering still seems hard to master, try inversing the left/right keys by pressing 'V' during the game.
Q: Are there anymore ships?
A: Ships are based on sprites, or a series of animation frames that are drawn to the screen. The bobafett game takes a file called .spr and reads it as a sprite. There is no promise of future models for the game due to time constraints but I will be releasing a sprite compiler that will enable mission creators to make their own sprites out of a series of bmp files.
Q: Why does the radar seem cluttered?
A: You might want to hit the + or - keys to change the radar ranges. If you notice that you cannot see ships very near you, it is because the radar is forcing you to look at the screen and shoot those ships, they are within your targeting range. Brighter dots mean bigger(lifepointswise) ships and faded dots mean smaller or near-dead ships.
Q: Why do the menus look so cluttered and unorganized?
A: The Graphic Design for the Menus were not implemented in this Beta Version. I will be modifying and improving their look soon.
Q: Are there anymore missions?
A: There sure are. The Beta Version only consists of a few starter missions. I will be creating a few more missions based on the writings of an associate BobaFettFanClub staff member. A mission editor manual has already been released for those people who would like to create their own missions. I might be releasing a mission generator too, or build it in game in the next version. The editor manual, however, does not yet cover the use of triggers as it can get very complex and frustrating in Slave 1: Shadow Hunters. An updated version will be released in the next update to the game.
Q: Why are the in game text messages so hard to see?
A: Unfortunately, the font engine created for the text messages is not yet complete.
Q: Where's the SOUND?
A: I don't know. Actually, sound has not yet been implemented. I am currently looking for sound resources, and it might be a couple of versions before their implementation. It would be cool to let the user select an mp3 for the game's soundtrack, or even an mp3 folder.
Q: Why does the Artificial Intelligence seem so dumb?
A: The original design was to have 3 types of Aggressive mode AI's. Each type will have different techniques of dog-fighting. Only one made it through so far, and only one Evasive technique also made it through. Future versions might include more Ai scripts for improved enemy bots.
Q: Where's the FALCON?
A: The originial plan was to have the Falcon in the true release of the game. The Falcon model has not been compiled yet but look forward to it in future versions. Again, I will be releasing a version of my sprite compiler. Using that, other modelers can incorporate more ships into the game.
Q: What new features will be implemented in the new release?
A: Cloaking devices, targeting radars, homing missiles/cluster missiles and a planet terrain map are some of the things we are planning to incorporate.
Q: How can I contribute to the game's development?
A: We are indeed in need of coders. I am currently undertaking the entire task of writing the program, and its not an easy job. 3d Models are also needed for anymore ship types but again, after a release of the sprite compiler, you will be able to create your own models and missions. Mission Writers are needed to write to a certain script and programmers are welcome to add to the code. Since this is a freeware game, I will be happy to release parts of the code for refinement. To contribute to the development, please contact both Aaron, at aaron@bobafettfanclub.com.