Re: starwars sketch art...
hello again, as some of u know-i have been a big fan of the star wars swoop scum- more specifically "Spiker."
here is a mock cover i inked, the deft coloring is done by none other than Pheonix023.
thanks again phoenix. oddily enough i have another Spiker pic w/ his buddies forth coming.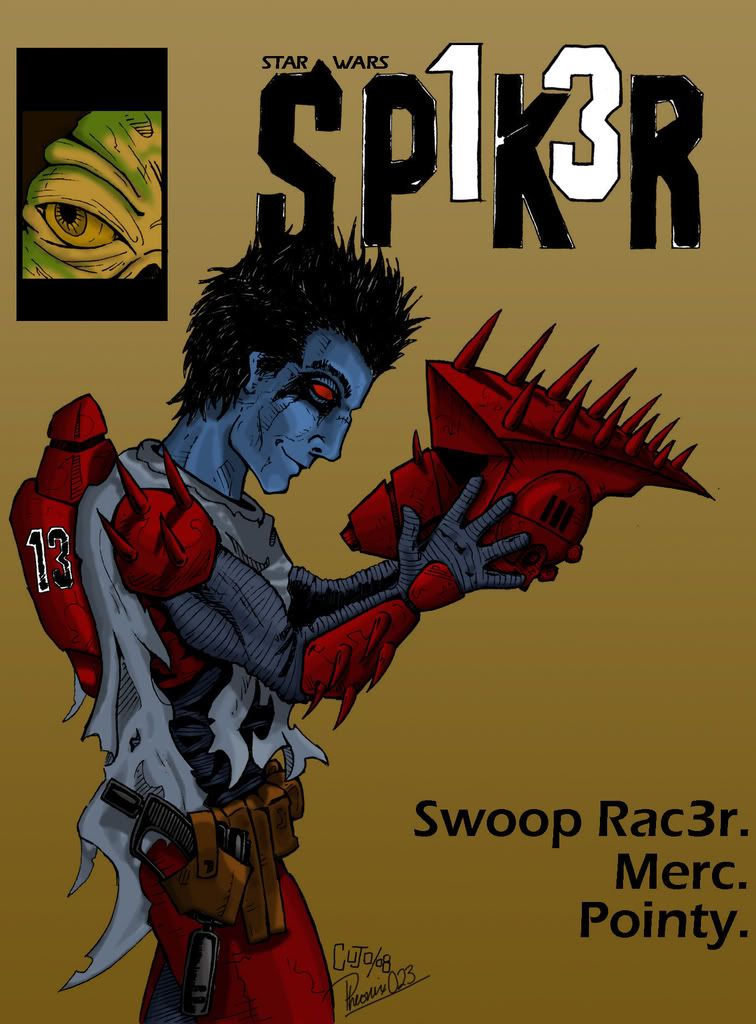 "mmmm, pistol whip." -Homer Simpson
[url=http://profile.myspace.com/index.cfm?fuseaction=user.viewprofile&friendid=42831046]Cujos' MySpace[/url]