Topic: Mandalorian Invasion.
Hey, has anyone else heard about this offer from Entertainment Earth? Just found out about it myself today. Since it's on their site, I'm guessing it's legit. Pretty cool.
http://www.entertainmentearth.com/hitli … tlight=653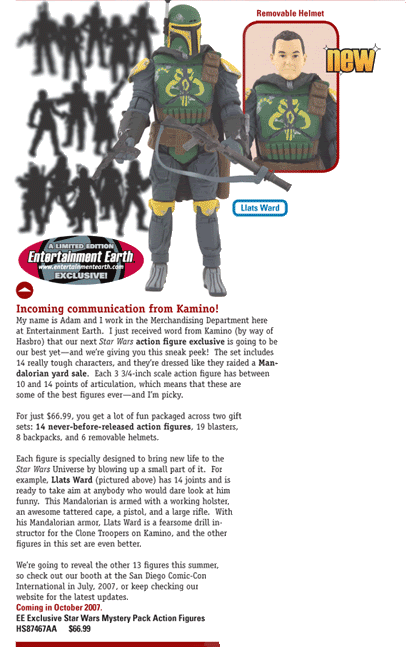 --Sadriel Fett (BFFC Moderator)
"I'm just a simple Fan, trying to make my way in the universe."