Topic: starwars sketch art...
a sketch of your friend and mine dengar, actually not one of my favorite characters but the sketch amused me. Feel free to critique...always looking for some pointers. gonna look for some of my old fett comic art.
still chasing the perfect drawing...

a fett short...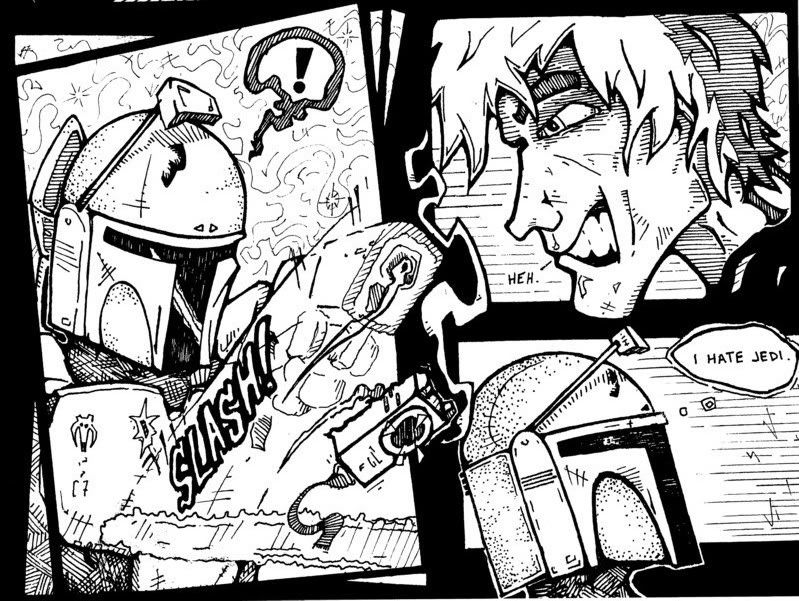 "mmmm, pistol whip." -Homer Simpson
[url=http://profile.myspace.com/index.cfm?fuseaction=user.viewprofile&friendid=42831046]Cujos' MySpace[/url]