Topic: "Holy Grail" Rocket Firing Boba Fett
Every few years, one of the ultra-rare rocket-firing Boba Fett prototypes comes up for sale, usually in an auction.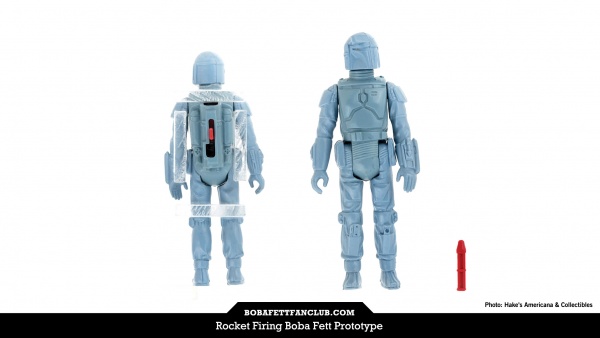 There's one right now with a bidding war starting at $19,800 with a few more weeks to go. There are also countless cheap replicas, nowhere near as valuable but kinda neat if you really just want that rocket to fire.
Thoughts on the collectible? Overpriced?
How about the much-cheaper replica? Neat to have in lieu of the ultra-rare?
aaron@bobafettfanclub.com