Topic: [NEWS] Celebration Orlando: Guide for Boba Fett Fans
Source: BFFC
We will be covering all four days of Star Wars Celebration Orlando (aka SWCO), live from the convention with photo and text posts.
This guide is available in advance of the convention and we will be intermittently updating it as we know more of what's confirmed, when, and where.
Besides two Boba Fett actors and two of the volunteers who help run the Boba Fett Fan Club attending, here's our preliminary guide on where to go when!
ALL DAYS
Talent
Official Merch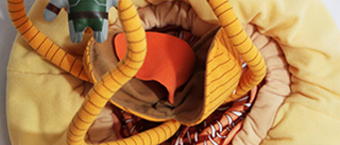 Sure, you could get a Star Wars hoodie or a BB-8 as an orange... but one of the six official merchandise releases for SWCO is a Sarlacc Plush with Removable Mini Boba Fett!
Pin Trading Program
They're showing a silhouette of yet-to-be-announced pins right now, but the image's filename clearly says Boba Fett. More information on how to get the Boba Fett pin should be revealed soon on StarWarsCelebration.com.
Funko @ Booth 3444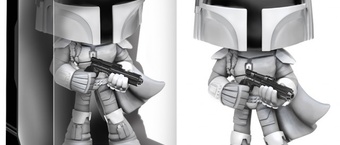 Funko was expected to have a convention exclusive Fett and they announced it on March 21st. It's a Funko Wobblers Prototype Boba Fett. There's also a lottery to deal with, so get in that in advance! Note that they have a limit of one of each exclusive item per person.)
There's a rumor that this will be a shared exclusive, possibly with ToysRUs... More details to come.
Artists at the Star Wars Art Show by ACME Archives
THURSDAY, APRIL 13
TBD

FRIDAY, APRIL 14
TBD

SATURDAY, APRIL 15

TBD

SUNDAY, APRIL 16

TBD
aaron@bobafettfanclub.com