InFetsDebt's "Want" List
All (4) • Have It (3) • I Want It (0) • Like It (1)
Looks like you don't have any saved items yet.
Start your own by simply logging in, browsing the collectibles database, and tagging what you own / want / like.
Looking for inspiration? Check out another BFFC user list on the right.
Here's an example of what it looks like: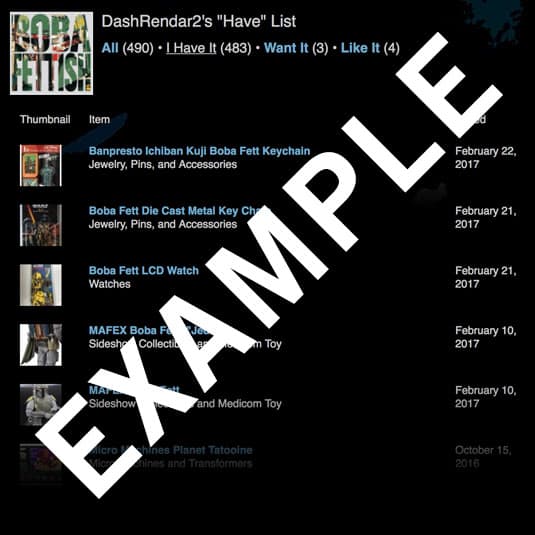 About Our "Buy/Available" Links
In an effort to be helpful, we connect our "Bounty" database with specific, legitimate affiliate companies who we use and trust ourselves to buy Boba Fett collectibles. (Read
more
about our very limited advertising and not-for-profit effort.) For those who wish to share their "wants" with friends and family, we believe this feature can be helpful for faster, safer shopping.