I don't know if anyone knows her, but Cat Staggs has been doing a lot of Star Wars art over the last several years.
http://www.starwars.com/eu/explore/prof … index.html
I was introduced to her artwork at the last San Diego Comic Con I attended, a few years ago. She had some really nice Boba Fett artwork on display (one of which I bought right before the show ended).
Anyway, she has a pretty cool Deviant Art Page.
http://gattadonna.deviantart.com/gallery/
Yesterday, she posted this little jem on there.
Pretty freakin' sweet. Wish they'd make this into some posters.
I was thinking it'd be some pretty cool nose art to go on the side of the Slave 1, kind of like the Andrasta.
http://starwars.wikia.com/wiki/Andrasta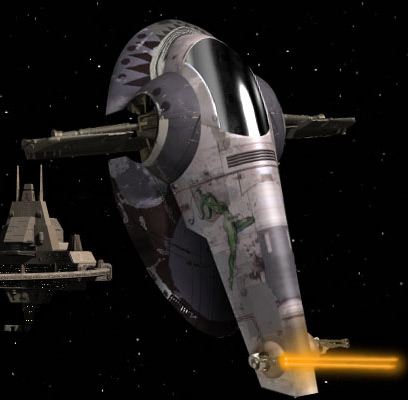 What do you think?