Topic: Boba/Jango Fett Chubby Nesting Dolls
You saw the pics from the Comic Con, and now they're finally starting to show up for pre-order. Not too expensive, either. Pretty sharp looking, too.
http://www.entertainmentearth.com/prodi … r=GE11439J
http://shop.starwars.com/catalog/produc … ory_id=402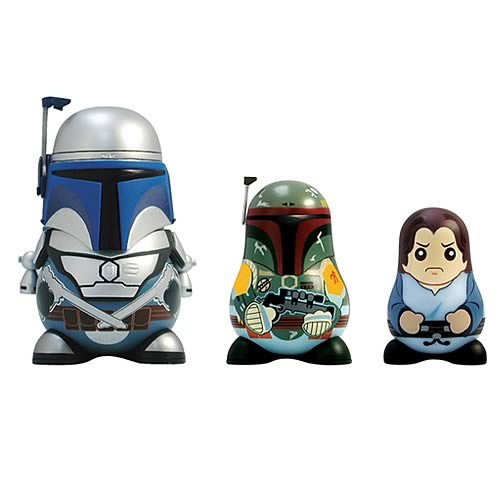 --Sadriel Fett (BFFC Moderator)
"I'm just a simple Fan, trying to make my way in the universe."